Tilt and test your pilot skills!

Imagine yourself immersed in a not-so-far-far-away-galaxy dodging and blasting asteroids, meteorites and alien spaceships with your super-sonic spaceship. The objective is to collect valuable points, upgrades and extra-lives so that, in the end, you can compare your high-scores against the best of this known universe.

SpaceBlastX is guaranteed to give you hours of pure old-fashioned arcade entertainment with the best graphic resolution, speed and special sound effects.

Just tilt in every directions and tap the lower right corner of your screen to shoot. Do not shoot the different colored reward rings as they will be destroyed and you'll not be able to collect your prize.

We will not be held responsible for the high level of SpaceblastX addiction inflicted!!!

Some reviews:

"Finally I get to play a game that delivers exactly what it promises! I was hooked from the first time I started blasting asteroids… "

"This is a Fantastic game"

"It's really addictive. I can't stop playing it..."

"WOW…finally"

"simple!!! Addicting!!! simply addicting!!!!"

"The best game since space invaders... The best use for a dollar."

"This is a really FUN game!!!. The graphics are REALLY GOOD!!, the controls are simple but precise and did I mentioned it's really fun? … The best 99c I've ever spent in a game!!!"


Do you have what it takes to Spaceblast everything in your way and beat Top Gun pilots?

Features:

- Ultra precise tilt controlled spaceship. Tap lower right corner to shoot.

- Blast through asteroids, meteorites and devious UFO spaceships

- Real world advanced physics engine.

- Test your pilot skills through 10 different continuous levels of growing difficulty.

- Collect valuable points, double your shooting capacity and hoard extra-lives.

- Online leaderboards and in-game ranking.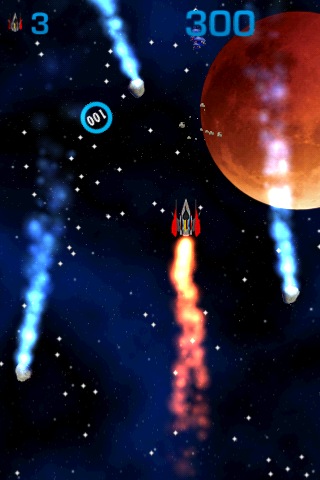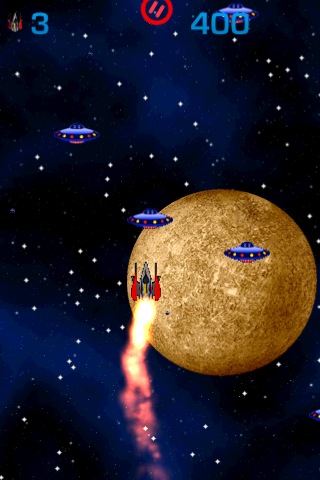 Get SpaceBlastX in the App Store